In addition to more than four miles of unbroken greenway, there are lots of sites and structures along the way. Some of these facilities may be secured for private gatherings. Please contact the Parks and Recreation Department at (423) 476-8931.

Color Run: one of the many events held on Greenway
Pavilion – this 30' X 30' stacked-stone facility is located at Greenway Park on Raider Drive. It contains a fireplace, three tables and electricity. It is suitable for birthday parties, family reunions, race registrations and other special events.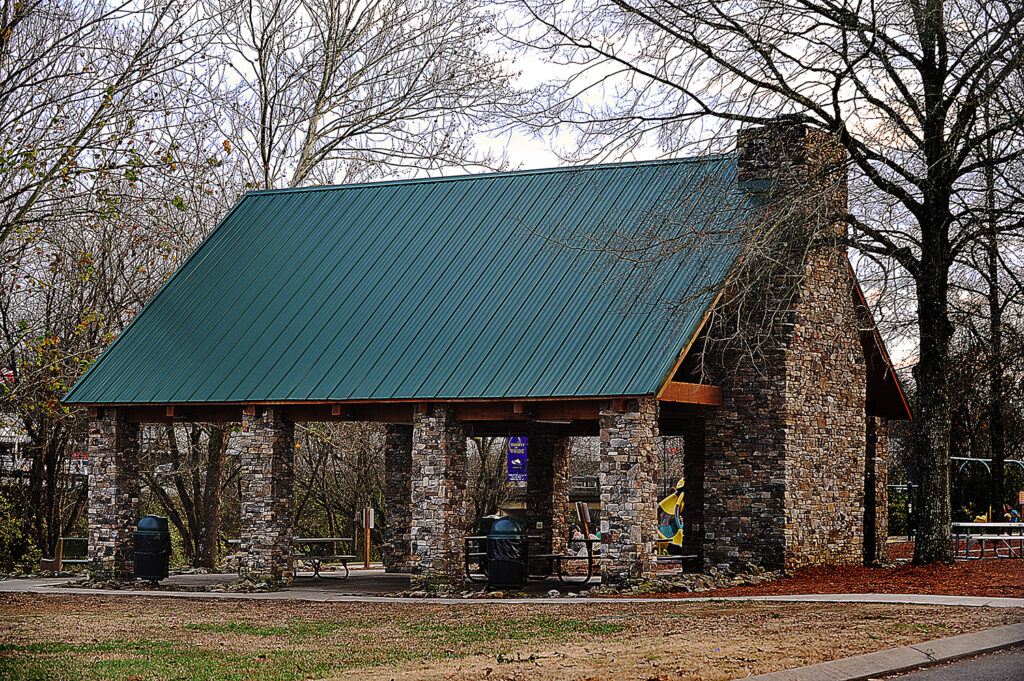 The Stage @ Greenway Park – this venue is available for outdoor events and is equipped with electricity and water. There is enough power to accommodate virtually any band or group needing special lighting and sound. (pictured below)
Greenway Playground – Funded through a gift from People for Care and Learning, the playground, located at Greenway Park, contains swings, slides, a Learning Trail, water fountain and access to restroom facilities.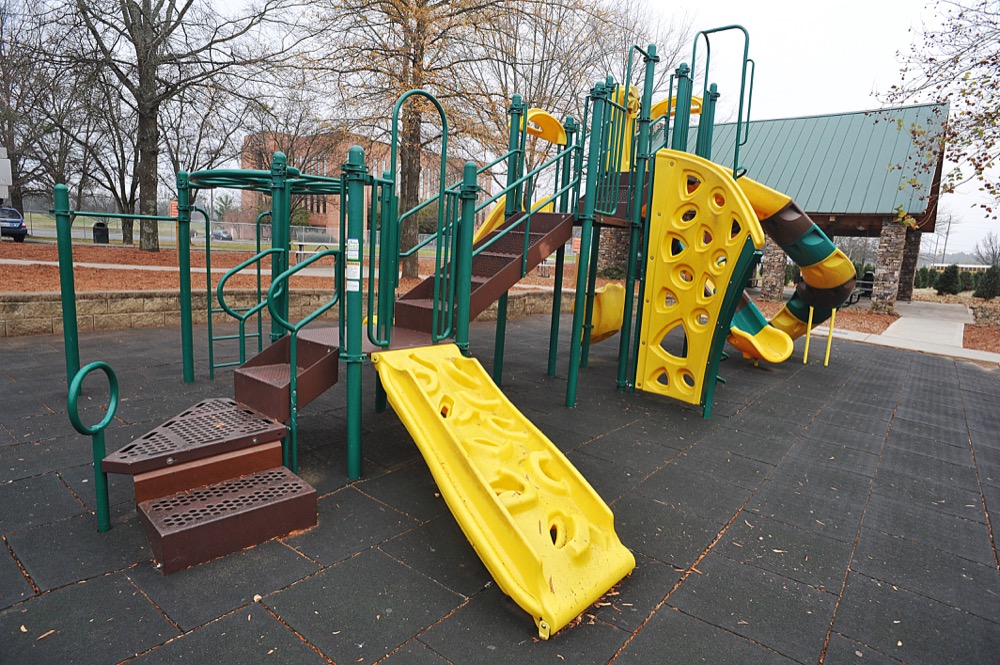 Tinsley Park Playground – this park was recently overhauled and contains contemporary playground equipment, picnic pavilions, tables, and a restroom.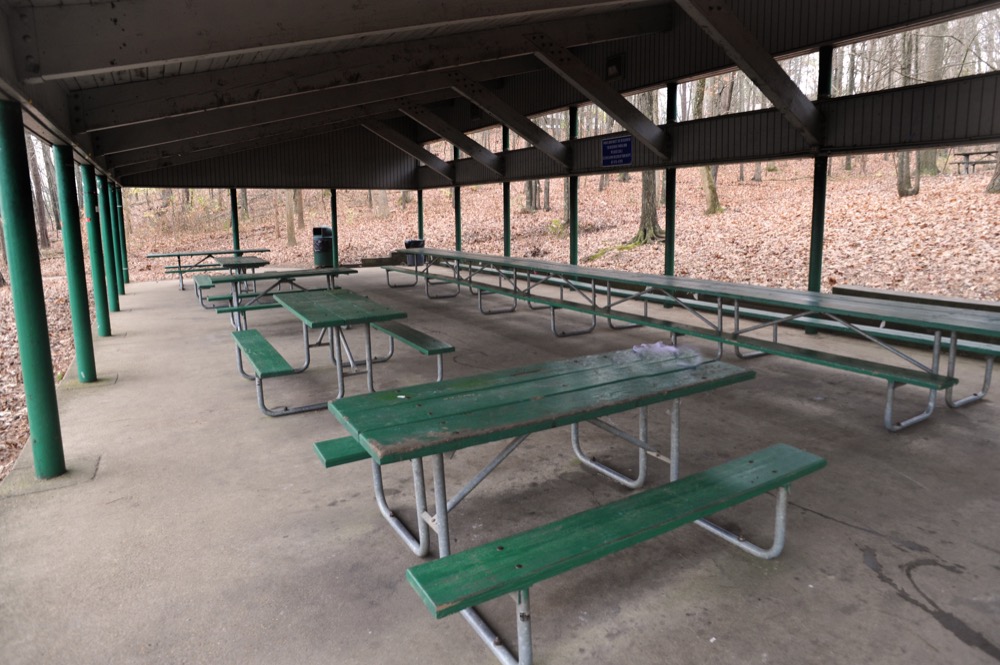 Restroom Facilities  – there are a number of restroom locations along the 4.2 miles of the greenway. They include Tinsley Park, Harris Circle, Church of God Offices, and Greenway Park. (pictured below)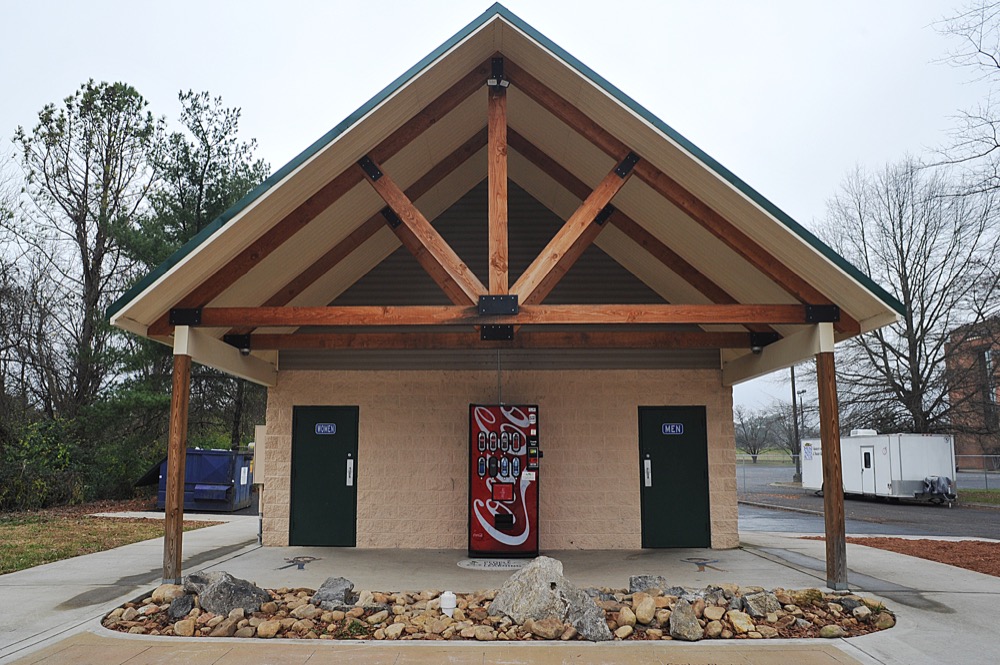 Dog Park – located off the Tinsley Park area of the greenway, the dog park contains two sections, one for small dogs and the other for larger dogs. The park is designed to allow pets with limited access to large areas to roam free on spacious, grassy areas. It is equipped with water fountains, benches, and covered areas.