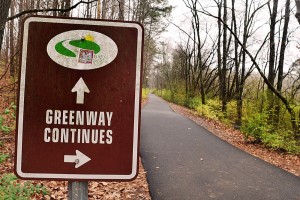 The Greenway Board is composed of city and county leaders and private citizens. There are appointments from the Bradley County Commission, Cleveland City Council, Cleveland/Bradley Chamber of Commerce and Cleveland Utilities.
Members of the Greenway Board include: County Commissioner Milan Blake, Matthew Brown, County Mayor Gary Davis, City Councilman Bill Estes (vice-chairman), Cameron Fisher (chairman), Kim Duncan (secretary/treasurer), Kathy Morelock, Will Reynolds, Annie Robbins, and Cleveland Mayor Tom Rowland.
The Board usually meets on the third Thursday of the month at 12:00 in room 127 at the Leadership and Communications Center on the campus of the Church of God International Offices, Keith and 25th Streets. Meetings are open to the public.
The Greenway Board also oversees two sub-committees that assist the board:
·  Friends of the Greenway is a group of volunteers that focus on the overall promotion of the greenway through events and activities.
·  Greenway Public Arts Committee (GPAC) is a volunteer group that exists to provide opportunities for cultural and artistic expressions on the greenway with a goal to enhance outdoor experiences through public art. (Facebook: GPAC)